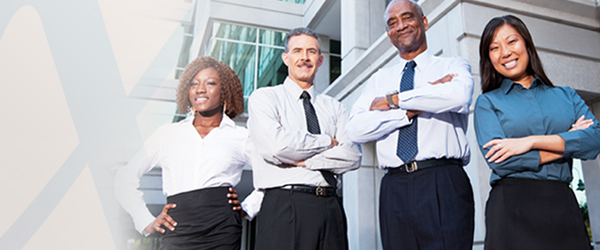 Welcome and thanks for your interest in being a part of the i4x consultant team! As a member of NFBPA, we know that you represent the highest standards of excellence in public service and we are pleased that you may now be in a position to share your expertise with other jurisdictions.
The i4x mission is to deliver transformational, custom solutions across the public and non-profit sectors and to offer contract opportunities to experienced professionals who have extra capacity.
You may be between positions, semi-retired, operate a small firm or even just starting out and want to work on a project team to help build your expertise and resume.
If you haven't yet done so, take a look at the i4x website to learn more about i4x.
Please answer a few questions to help us place you on the projects that most suit you and our clients. Keep in mind that while project engagement leaders might have 10 or more years of experience, we are also interested in working with emerging leaders to provide key project support….
Tell us about you…
Today's economy and critical societal issues; and the consist changes in the environment in which public administrators must perform requires support to accomplish community goals. NFBPA is in the unique position of having professional expertise and extensive experience in public service. We want to share those resources with cities, counties, universities and not-for-profit organizations.